Doktorclub Awards 2019: By The Numbers
20000
DOCTORS FOR FINAL VOTING
DOKTORCLUB AWARDS
"TURKEY'S HEALTHCARE AWARDS"
Doktorclub Awards is Turkey's Healthcare Awards event, which aims to direct the efforts of health sector professionals and stakeholders to better quality. Doktorclub Awards is organized to encourage creative, inspiring and innovative ideas to be put into practice in health service delivery, and to contribute to the increase of prominent projects, research and applications by increasing awareness in healthcare sector.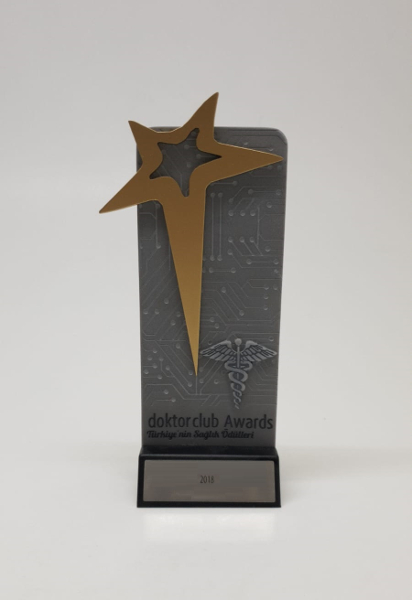 DOKTORCLUB AWARDS 2019 SELECTION PROCESS
First, members of our academic and industral judging panels will review all applications and rate them online in order to select the finalists of each category.
Then, 20.000 physician-only members of Doktorclub platform will vote online to select the winner of each category.
---
Photos From 2018 Ceremony
To View Photographs From Doktorclub Awards 2018 Ceremony, Click Here.
---
Subscribe To Doktorclub Awards Mailing List
Send an e-mail to info@doktorclub.com and subscribe to our mailing list to follow up on Doktorclub Awards.
About Doktorclub Awards
Doktorclub Awards - Turkey's Healthcare Awards is organized by Doktorclub, the leading digital physicians platform in Turkey.
---
Doktorclub brand name is protected by the Turkish Patent and Trademark Authority, 2017-02465.
CONTACT US
Organized by: Doktorclub
Şakayık Sk. Nişantaşı Plaza No:38 İstanbul, Turkey
+905326849015
+902122198321